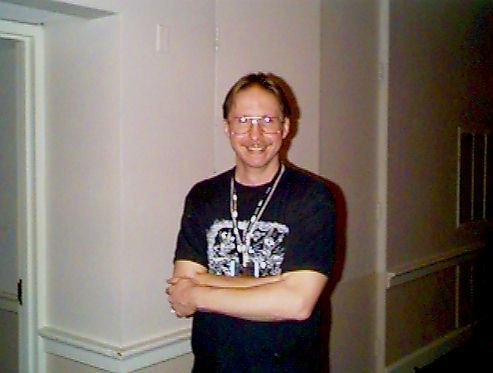 The gaming Maniac himself.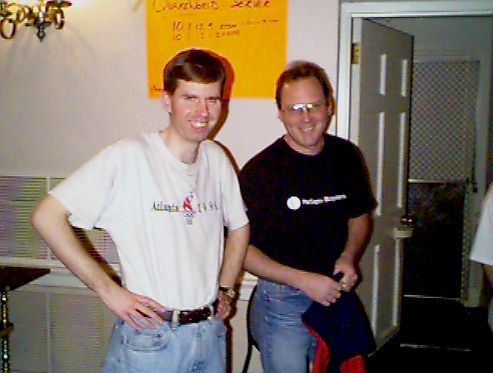 Some Guy and Spinn.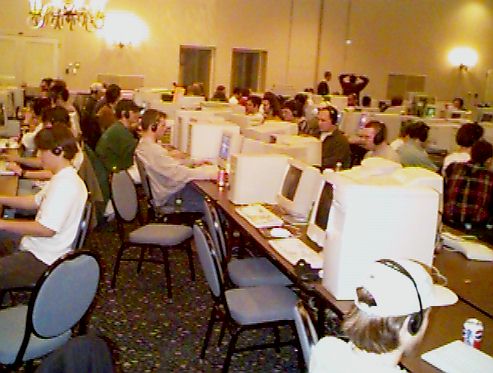 Shot of fraggers at work.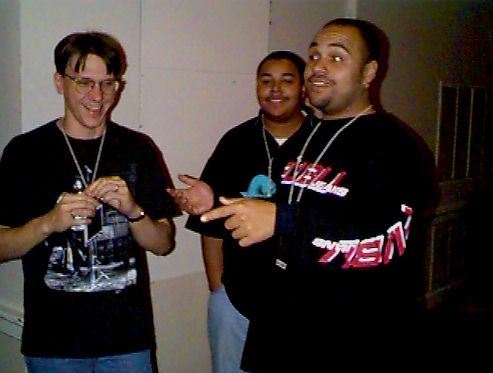 Lag 'O Leer explains how he trashed his opponents to an amused
EvilHomer and Bersicker.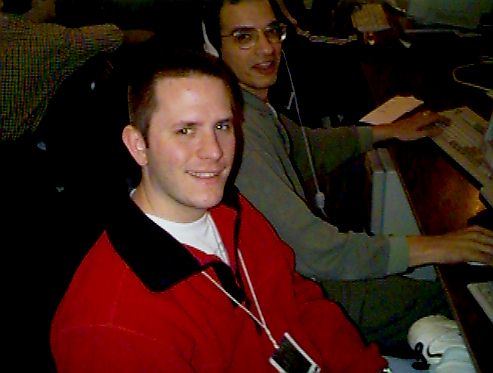 Guts & Glory (foreground) and Citizen, both of clan CWO (ClockWork
Orange). Very nice folks.. G&G is chief of CWO..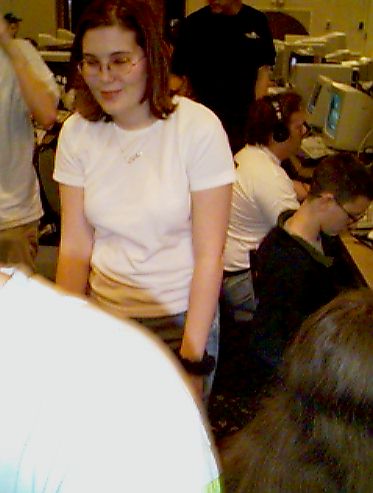 Siren - She was a major organizer of DC-Con4.. Very
nice and helpful to all.. Deserves much credit for success of the meet.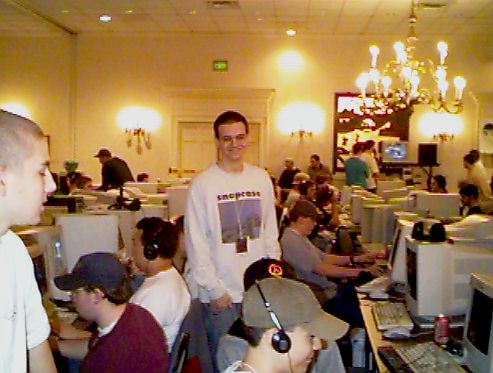 Turmoil -A former GNW, now ]?[.. Also nice guy.. Thought he was
Demerol at first :) Had good chat.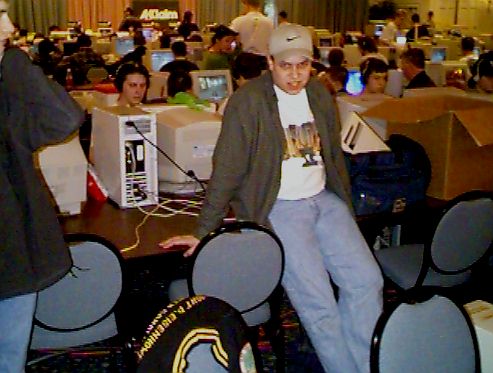 Molotov -- One of the ]?[ clan. Very friendly and talkative.. Nice guy.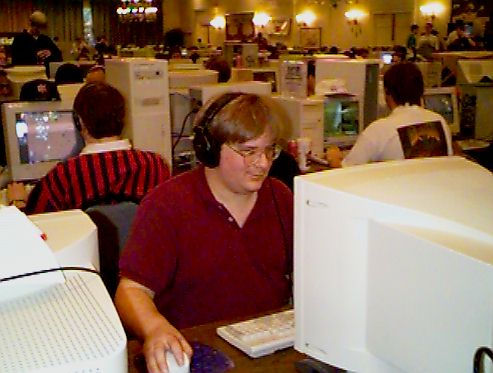 Xaroc, delighting in yet another frag.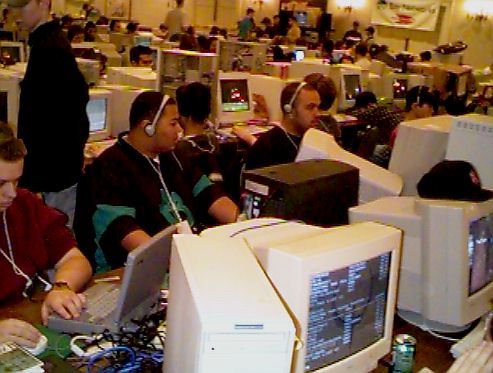 Link, Bersicker, and Lag 'O Leer at play.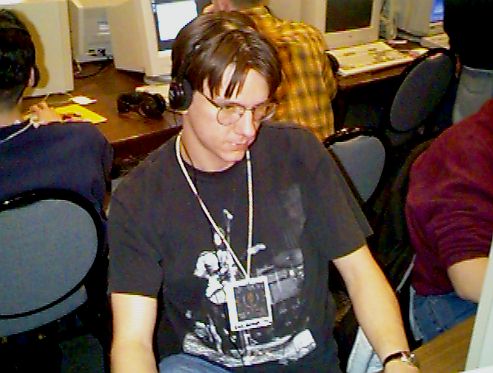 A very evil Homer, playing Quake 2.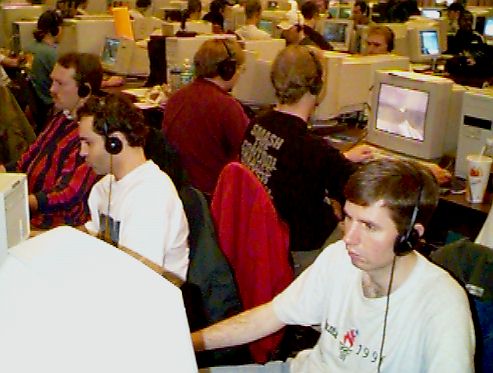 (Right to left) Red Baron, Vexus, and Lucidity engrosed in their
Quake 2 game.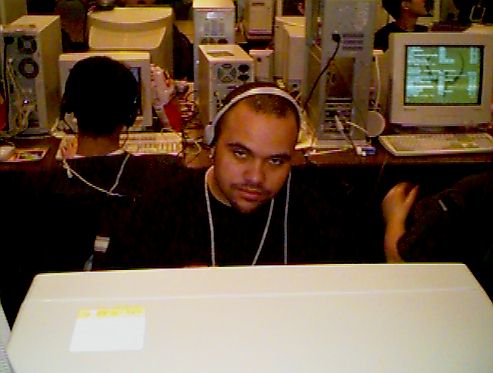 Trying to get my camera to work, Lag wears the expression of
"patience running out" as I take my fourth picture :)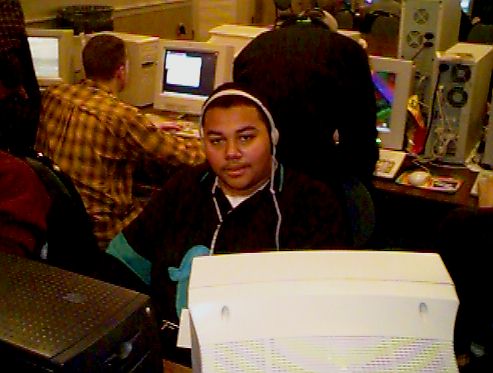 Bersicker pauses in his killing frenzy to give a smile for the camera.